E-Commerce Website Development in Canada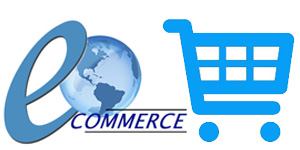 IDI INFOTECH - (An India Based Company) is one of a Leading Web Development Company in Canada, Providers of E-Commerce Website Designing, Ecommerce Website Development, Ecommerce Web Design and Development Services in affordable prices in Canada
We present several E-Commerce development solutions that fit in your plan. So when you want to get your business visible and well presented to your customers contact us and we will make sure that your E-commerce development ventures a good experience for you and your customers.
E-Commerce Web Design & Development in Canada
IDIINFOTECH has been developing businesses take their retail processes online through its E-Commerce web design solutions. Such solutions include Online Retail Stores, Ticket / Coupon sales, Market places / Portals, Bidding platforms, Mobile commerce and affiliate based models and Social commerce. Such solutions apply to both B2B and B2C ecommerce.
Now a day's every business in the world requires an e-commerce website that is efficiently enabled with specific features that is customized for the client's business.
Our brilliant developers are experts in developing your online store front-end to provide the true corporate style to your brands. Our team has vast expertise in configuring the system's back-end as per your requirements.
Types of E-Commerce Sites
Online Retail Stores
Ticketing and Coupon Sites
Mobile Commerce
Social Commerce
Subscription Based Sites
Bidding Sites & Marketplaces / Portals
For more details please click here